Manufacturing Capabilities
QUALITY CRAFTSMANSHIP FOR OVER 19 YEARS
Since 2001, HIC has been engineering and manufacturing bulk material conveyor equipment of the highest quality. Our state-of-the-art fabrication center, in combination with our highly trained employees and an excellence in engineering has created a seemless production of HIC equipment. The HIC engineering department is in close proximity to our Fabrication Center, meaning our drafters and engineers work hand in hand with our craftsmen. And with the average tenureship at HIC being 19 years, our equipment has been crafted by these same hands for decades.
IN-HOUSE CAPABILITIES
Because our state-of-the-art fabrication facility is equipped with the latest equipment and technologies, and is operated by highly trained welders, machinists, pipefitters, and fabricators, we are able to push out high quality work at high capacities.
Plant Area
:
220,000+ sq. ft.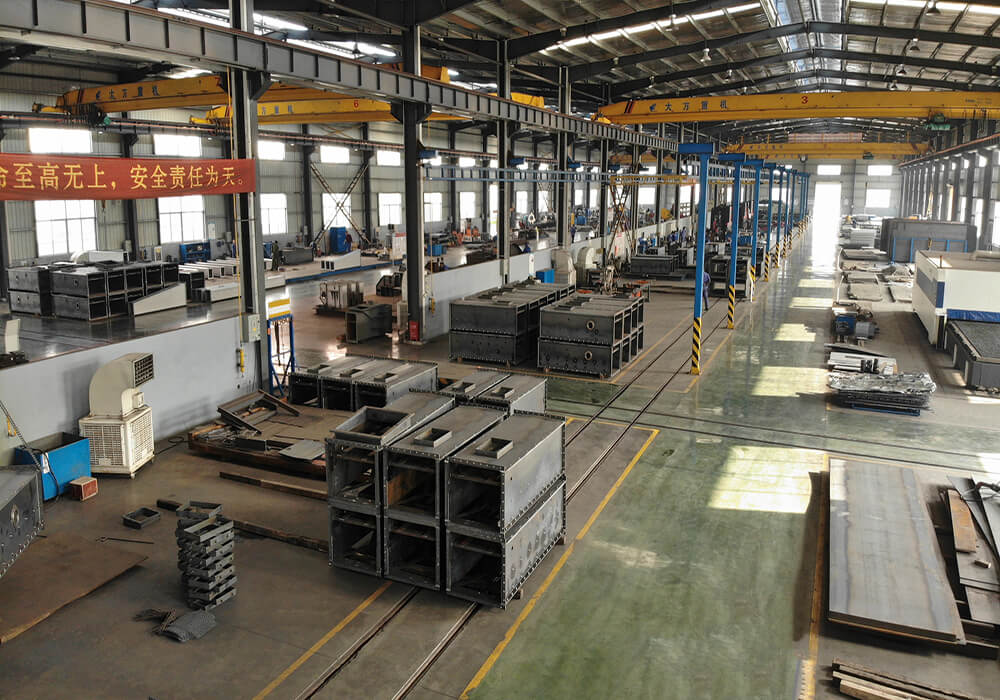 Material Handling
:
Twenty (20) Traveling overhead cranes up to 15-ton capacity,Five (5) power liftfork up to 10-ton capacity
Key Machine:
HIC provides various different types of cutting,welding services,allowing for a tremendous amount of versatility:
Laser cutting machine(Germany Messer)

Hydraulic CNC Front Feed Shearing Machine(Max thickness=20mm)
Automatic welding robot(ABB)(Housing, Flange Processing)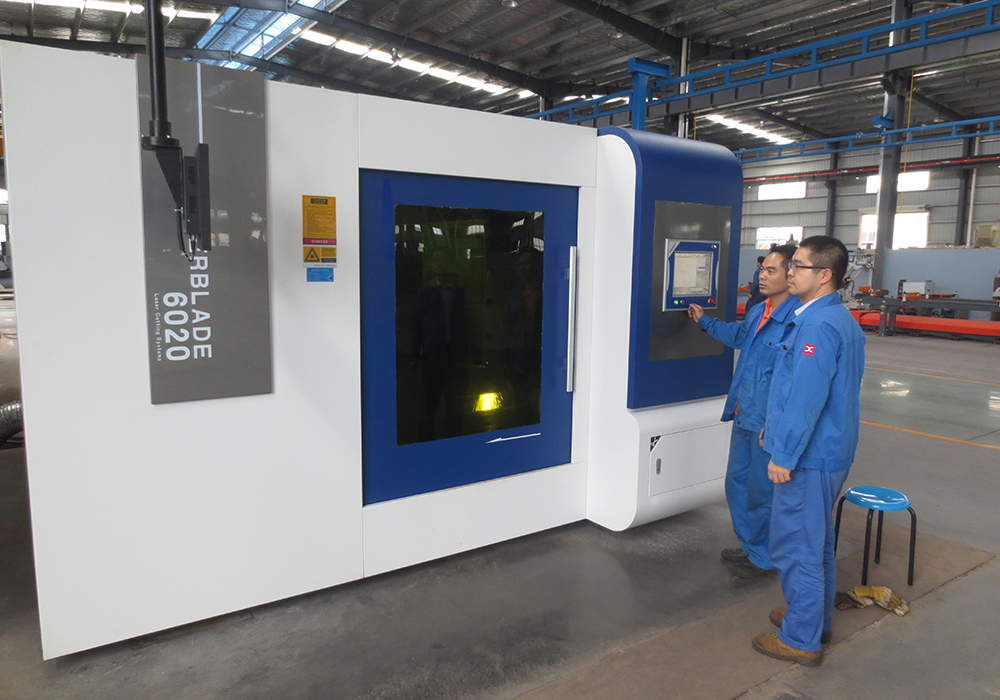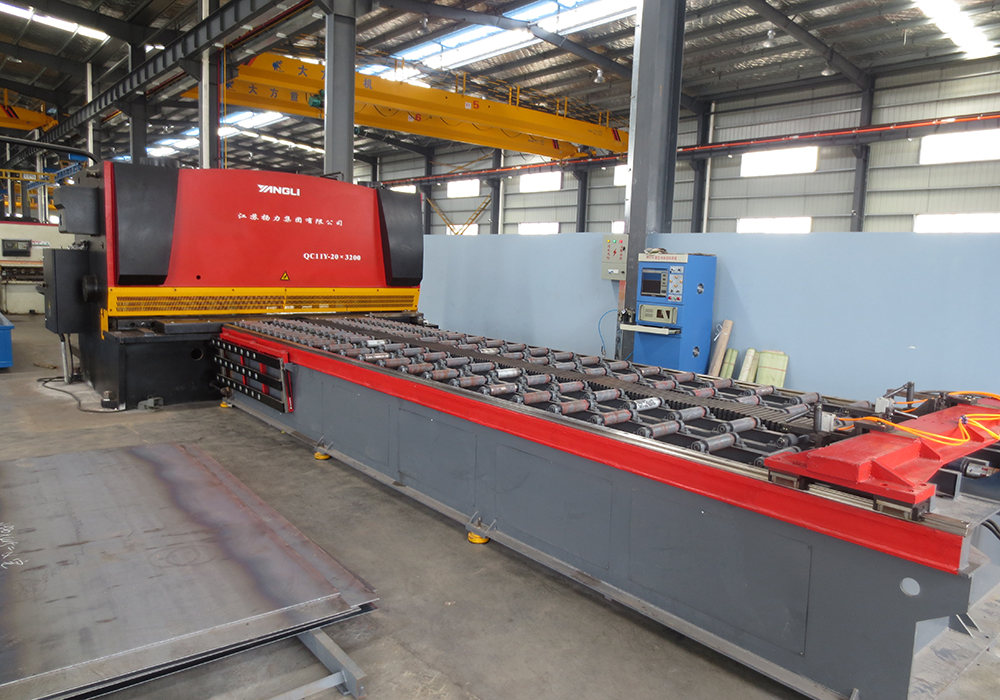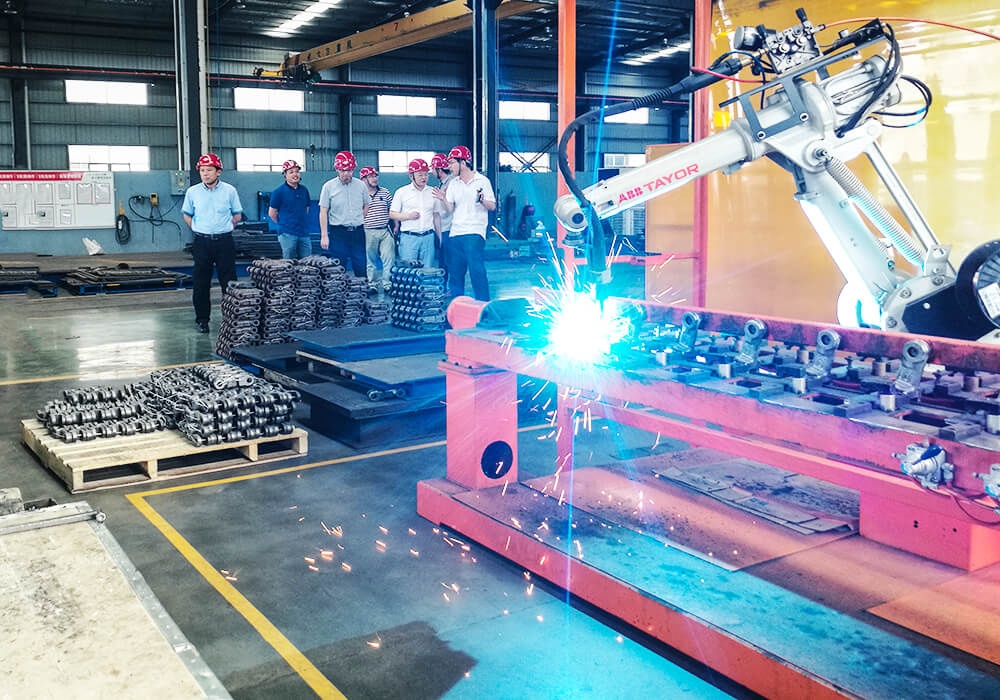 Fabrication: Since 2001, the skilled hands and technical expertise of our people at HIC have been servicing the specialized needs of our customers. We have built a reputation for quality, accuracy and service.
Welding:
Over four (4) welding machines Robot.
Certified for specialty materials such as: mild steel,stainless,carton steel,galvanized Steel.
Finishing & Painting: Epoxy, Coatings,Urethane,Polyurethane
Standards & Certifications: QAC , UDEM , CQC