Yidu Huaxun Intelligent Conveyor Co.,Ltd is one of the toppest PU/PVC Belt Conveyor in China.During these years of exporting , Yidu Huaxun Intelligent Conveyor Co.,Ltd now has rich experience in the worldwide markets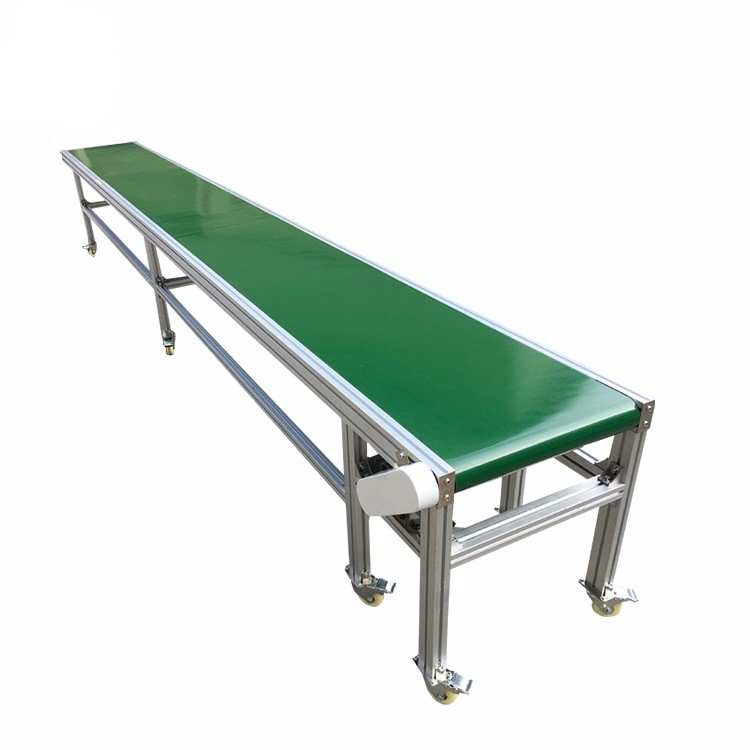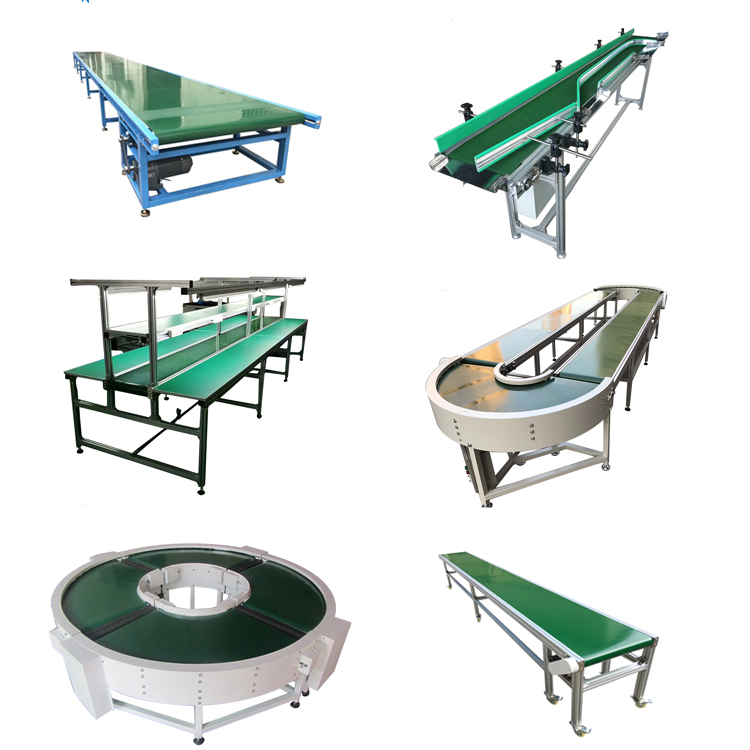 Assembly Line industrial transfer pu/pvc band conveyor for boxes
Specification:
Belt width/mm

300

400

500

600

700

800

900

1000

1200

length/m

1~20m

Power/kw

0.25~2.2kw

Speed/ m/s

0~0.3m/s adjustable
Detailed description:

1. it an transport different weight goods, cartons, bags and other small pieces.

2. the material of conveyor belt is metal( such as stainless), thus the strength is strong, scalability

small, not easy deformation, easy maintenance, health, and can use in corrosion or bad environment sexual strong, long service life, and wide application.

3.It is applicable to food, non-staple food,frozen aquatic products processing production lines,packing conveyor line and electronic parts of heating, baking, and also suitable for pharmaceutical, daily-life

chemical and other industries.



Main Features:

Frame structure: stationary type, Mobile type
Texture of belt: rubber belt, plastic belt,steel core belt, PVC belt, PU belt etc.
Adopt corrosion resistant belt to convey reletive corrosive stuff, such as oil proof belt, anti-acid belt, alkali resisting belt.
Feedback form contact with us