Drag Chain Conveyor & Bucket Elevator for Steel Silo Inlet/Outlet/Backwarding System
Yidu Huaxun Intelligent Conveyor Co.,Ltd is one of the toppest drag chain conveyor in China.During these years of exporting , Yidu Huaxun Intelligent Conveyor Co.,Ltd now has rich experience in the worldwide markets

Drag Chain Conveyor & Bucket Elevator for Steel Silo Inlet/Outlet/Backwarding System
The Drag Chain conveyor is that transmission drives the drive sprocket to rotate, conveyor chain with the scraper meshes with drive sprocket and moves accordingly; when the material is added from feed inlet, it is received in slot, then pulling force of conveyor chain moves in the same direction, so that the internal friction and internal pressure between raw materials increases. When the friction is greater than friction between the material and the groove wall, it is driven forward by the conveyor chain movement, and increased internal pressure ensures a stable state between the layers, creating a continuous flow. When the ratio of the layer height meets certain conditions, transmission flow is stable and the material speed is about equal to chain speed, so material is continuously and stably transported from discharge port.
Bucket elevators (also called bucket conveyors) are continuous conveyors used to vertically convey all kinds of bulk materials.

A bucket elevator has a top station (with a drive shaft, motor, and gear drive) and a bottom return-end station. The steel elevator shafts in which the buckets are moved up and down between the redirecting stations are referred to as "shafts", "trunking" or "bucket Elevator legs".

In a bucket elevator,Rectangle buckets made of steel or plastic are attached to a pulling element that moves in a continuous loop, i.e., a roller chain (in chain-driven bucket elevators) or a belt (in belt-driven bucket elevators).
These buckets continuously are loaded with material by means of hoppers or chutes. The material is then conveyed upwards and is tipped into a discharge chute behind the top redirecting station.

Depending on their overall width, their bucket capacity, and the height that must be traversed, bucket elevators can require a large amount of power. A bucket elevator's height is up to 120 meters.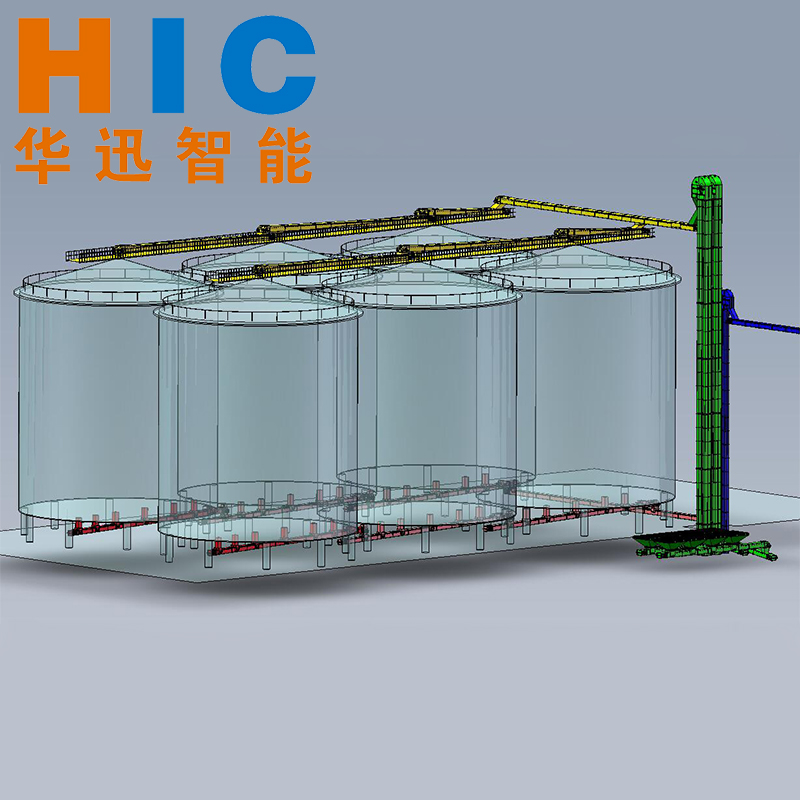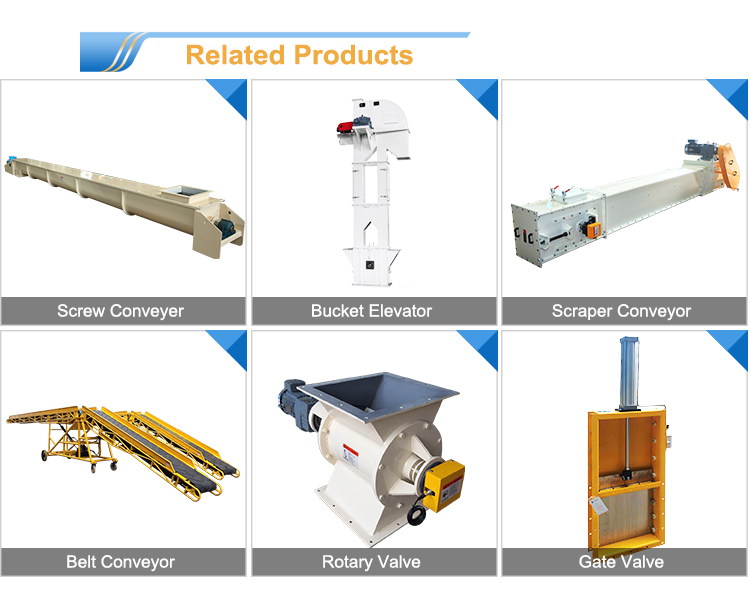 Feedback form contact with us