BUCKET ELEVATORS (NE500/NSE500)
Yidu Huaxun Intelligent Conveyor Co.,Ltd is one of the biggest BUCKET ELEVATORS supplier in China.

BUCKET ELEVATORS Yidu Huaxun has been building custom bucket elevators for over 19 years. We offer a variety of bucket elevator designs and sizes to handle materials ranging dry dusty powders,fly ash,grains,corn,bean,coal, sand, coke powder, cement, crushed ore, silicate,limestone,flour,forage,fertilizer.Bucket elevators can be ordered in a number of configurations, including centrifugal chain,continuous single chain and continuous double chain.
A Bucket Elevator consists of a series of buckets attached to a chain with sprockets located at the top and bottom of the unit. The buckets are located in a casing to contain the material. Bulk materials are loaded into each bucket as the bucket moves past an inlet point. Huaxun designs and manufactures a wide variety of bucket elevators based on the characteristics of the bulk material and the process requirements.
CENTRIFUGAL
Centrifugal bucket elevators are chosen when there is a need to move large amounts of material quickly. Instead of direct loading, buckets serve as the loading apparatus, scooping material up from the boot or inlet section. For this reason, durable buckets should be selected with this design. Centrifugal force at the head pulley "throws" material from the buckets into the discharge chute. The buckets are spaced in wider intervals to prevent discharge interference from the preceding bucket and to assure maximum fill of the buckets at the boot end while moving at a higher speed. The design of this style yields optimized material fill and reduced interference between buckets.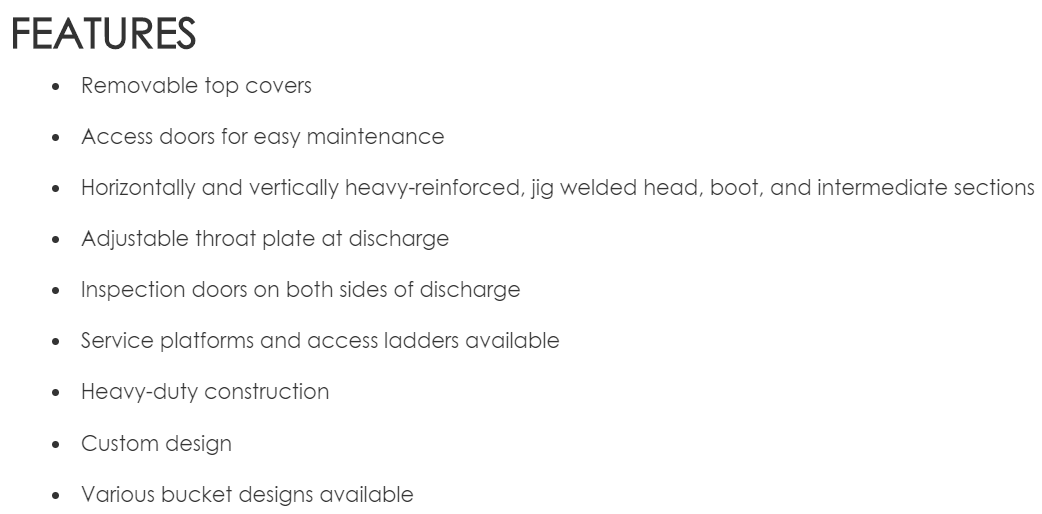 BUCKET ELEVATOR COMPONENTS AND PARTS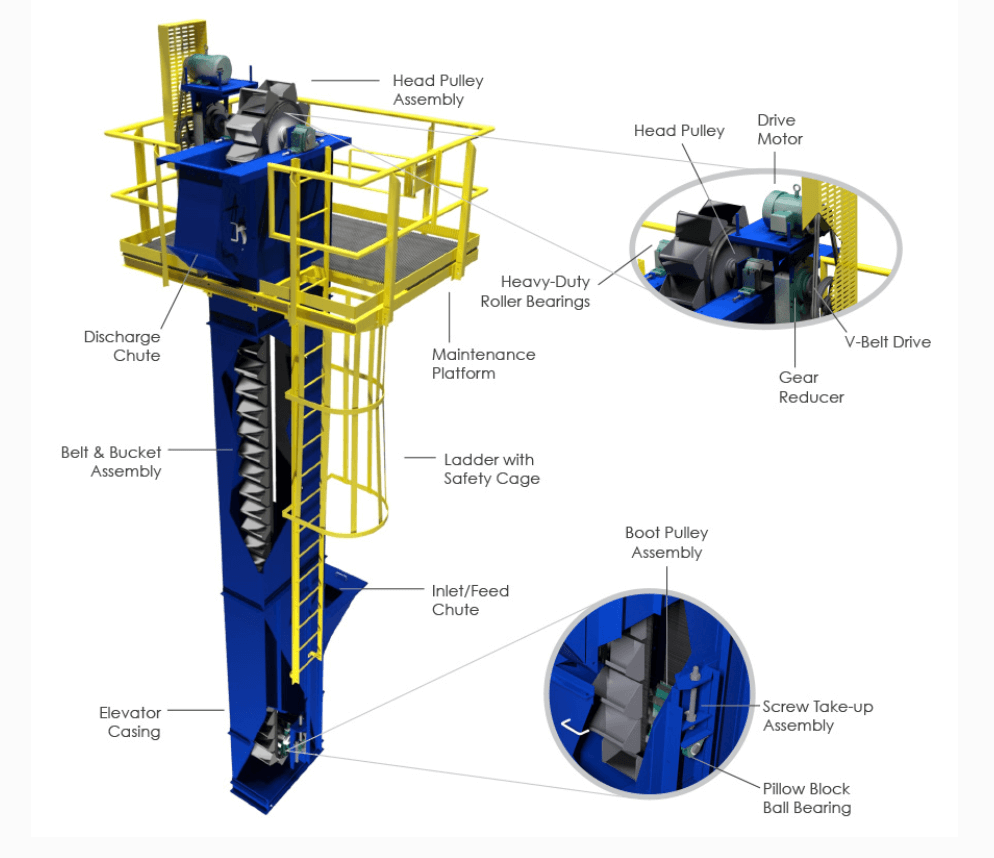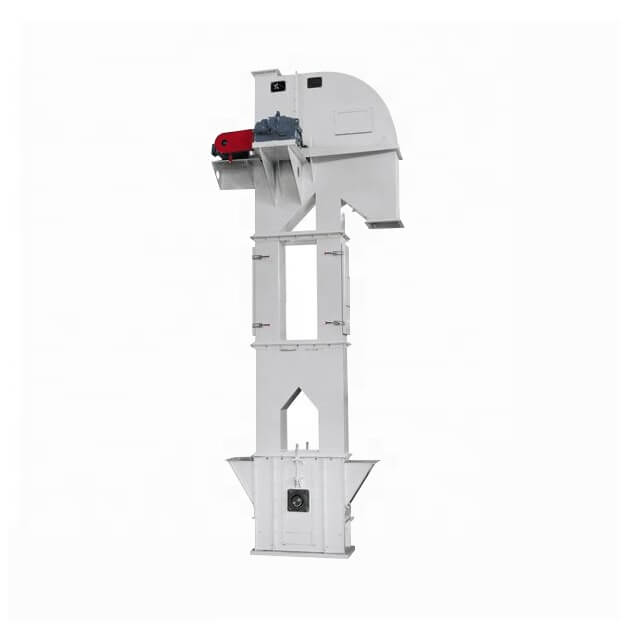 We have 19 years experience for seed oil,cement,chemical,The power,paper mill,smelting,fodder industries,welcome to your inquiry
.
Not sure if your material can be handled in a bucket elevator? Contact us and we will be more than happy to help.


Feedback form contact with us